Sam Campbell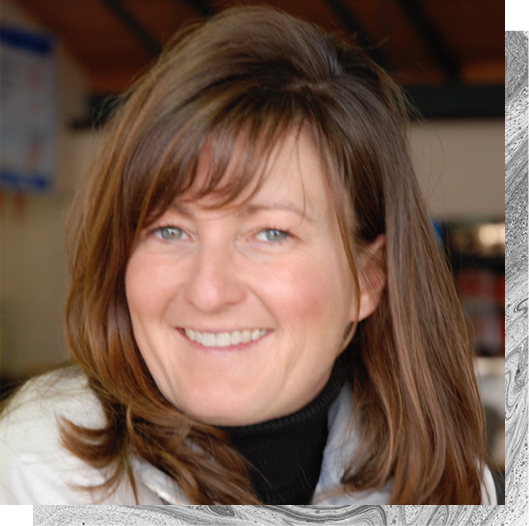 Owner/Host Cobblestone Farm Retreat
Quietly understated, dreamer, doer, animal lover, farmer, hopeful environmentalist.  Purveyor of connecting people, places and things.  Having a blast with her mid life "re-launch" as a B&B/Farm Retreat host.
Sam worked in advertising for almost 30 years before making the full transition to gentle-woman farmer. 
Having had posts on both the international advertising agency and multi-layered sales side, Sam was living the modern day 'mad men'. As she approached her mid 40's, she knew in her heart she wouldn't stay in advertising forever. But what to do when that's all you've known? Her answer: turn to something that you're passionate about and make that your new reality. 
Cobblestone Farm was purchased in 1999 with the dream that one day it would become Sam's full-time pursuit. In 2012 she started testing the waters with farm stays, retreat and event. As the number of guests grew so did Sam's love for hosting. In 2018 she transitioned to retreat host full time, with the idea that she could accomplish even more.
Sam is one of the founding members of Blue Dot Northumberland, a division of the David Suzuki Foundation. BDN works tirelessly to educate and inform citizens of their right to fresh water, clear air and a healthy environment. Through political involvement and policy change, BDN is hopeful we can implement a positive change.