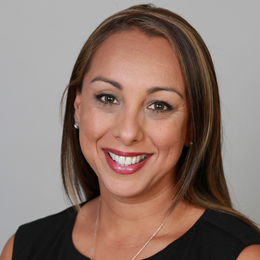 Vandana Juneja
Senior Director, Catalyst Inc.
As Senior Director with Catalyst, Vandana manages relationships with Catalyst's supporter companies in Canada. A trusted advisor, she coaches Canadian companies with respect to their strategies to advance women into leadership and create more inclusive work environments where women, men, and all diverse groups can thrive. Internally, Vandana sits on Catalyst's Diversity & Inclusion Action Committee, Employee Resource Group Issues Specialty Team, and Catalyst Canada Honours Evaluation Committee, which works to select annual Champions of Inclusion. Vandana has delivered keynotes, facilitated roundtables, workshops, and focus groups, and moderated panels in various locations in Canada, the US, and Australia. She is a frequent speaker on numerous topics including: taking charge of your career, high potentials in the pipeline, biases/stereotypes and inclusive leadership, mentoring and sponsorship, engaging men in inclusion, work-life integration/flexible work arrangements, employee resource groups, and women on boards.
Prior to joining Catalyst, Vandana practiced law, following which she worked as a manager in the Global Diversity and Inclusion groups of two Canadian banks (both Catalyst supporters), where she focused on women's initiatives and advising Employee Resource Groups. In pursuing her passion for empowering women, she has also worked as a Research Associate for the Pay Equity Task Force in Ottawa, and travelled to Vietnam with an NGO in partnership with the University of Toronto to evaluate and report back on a micro-finance project designed to help women living in poverty to understand and enter the mainstream banking system.
Vandana has earned a B.Comm. from McMaster University, an MBA from the University of Windsor, and an LL.B. from the University of Ottawa, and resides in Toronto.