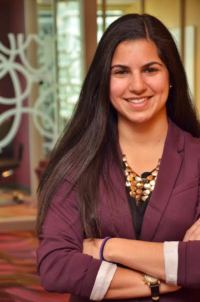 Shireen Irani
Account Executive, SalesForce
I work as an Account Executive on our Canadian financial services team. We work with high-potential companies who leverage the incredible Salesforce.com platform to build their business.
Born and raised in Calgary, Alberta I was fortunate to attend University in the U.S on an athletic scholarship where I played both Hockey and Soccer for the Rochester Institute of Technology. In school I double majored in International Business and Marketing with Honours. Prior to working at Salesforce I held sales roles at both Xerox Canada and CareerBuilder.com
I'm very passionate about volunteering my time to charitable organizations, having participated in events for MLSE, Junior Achievement, Habitat for Humanity and many others. In my spare time I love traveling the world, playing sports (snowboarding, hockey, soccer, tennis…. okay, really anything besides golf) and have just started to train for a triathlon!