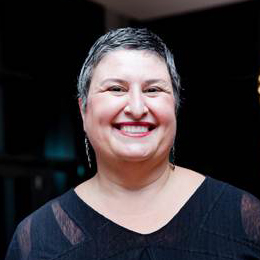 Marilyn Orecchio
Corus Entertainment – VP, TV Sales Women
Marilyn Orecchio is the Vice President, Sales for Women, at Corus Entertainment. With over 20 years of experience in the advertising and broadcasting arena, Marilyn has developed a strong, multi-disciplined approach to her business. In her current role, Marilyn is responsible for establishing and executing the Sales strategy for the Women's portfolio of stations.
Marilyn began her career at Corus in 1999 as an Account Manager on the YTV business. Subsequently she became Sales Manager on Corus' newly acquired women's service, W Network. As the Television division grew, Marilyn took on responsibility for leading the sales team that successfully launched and expanded the women's portfolio of brands to include W Movies, Cosmopolitan TV and OWN: Oprah Winfrey Network. Marilyn has played an instrumental role in the growth of the company's Women's vertical, and for building Corus' reputation as a strong solutions provider with clients and agency partners. In 2004, the Women's sales team was honoured with the company's prestigious President's Award in recognition of their strong contribution to the company.
Marilyn also plays an active role in the broader advertising community and is the past Vice President and Treasurer of the Canadian Association of Broadcasters committee.
When not selling, Marilyn spends her time travelling the world with her husband Rob, going to movies and playing golf.