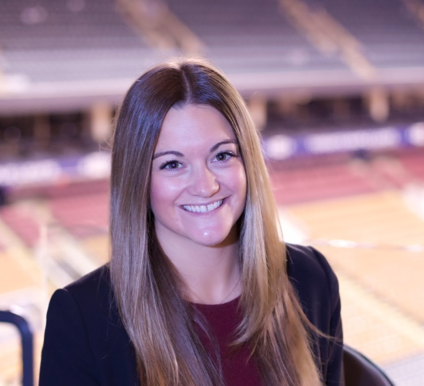 Kirsten Ohanian
Account Manager Premium Ticketing - MLSE
EMAIL: Kirsten.Ohanian@MLSE.com
Four years ago I started my career at Maple Leaf Sports and Entertainment and I am currently in an Account Manager position within our Premium Ticketing Department. Managing a variety of premium clients, I work on all properties including the Toronto Maple Leafs, Toronto Raptors, Toronto FC and MLSE Live. With a customer service focus, I help build and implement strategies for sales and retention.
Before starting my career, I graduated from Brock University with a Bachelor of Sports Management while completing an internship with the National Hockey League. After graduation, I decided to pursue a new passion of mine at the time and travel. After backpacking through Australia and South East Asia for 6 months, I returned home to start my career at MLSE. Although, my passion for travelling has not changed and it is something I always try to make time for!
It would be no surprise that when I am not working in sports, I am usually seen playing sports. Still managing to play competitive women's soccer (somehow!), I also enjoy spending my time playing volleyball, golf, practicing yoga and snowboarding. I can also be found checking out Toronto's amazing restaurants, taking in a live band and cottaging with my golden retriever.
I am excited to be a part of the Forward Together Organizing Committee and learn from the individuals across our team!