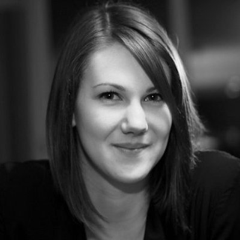 Jennifer Zanatta
Senior Marketing Manager, Aeroplan & Air Canada Partnerships - American Express
EMAIL: Jennifer.Zanatta@aexp.com
I've been with American Express for nearly 7 years, and started my career focused on acquiring new Cardmembers through the direct mail channel. I then switched roles to deliver tenured Cardmember marketing initiatives and strategies for one of our co-brand partners, followed by a role in product and capability development with a focus on driving growth from travel, co-brand, and premium Cardmembers. My current role involves managing two of our key strategic partners, Aeroplan and Air Canada, by encouraging spend and engagement for our Co-branded Cards, and also ensuring that Air Canada is our Cardmembers' airline of choice.
Before joining American Express I was a student at Wilfrid Laurier University and completed co-op terms at Laurier and in the CPG industry.
I'm thrilled to be a part of the 2017 Forward Together team, and can't wait to work with the rest of the organizing committee to deliver a memorable and impactful conference!