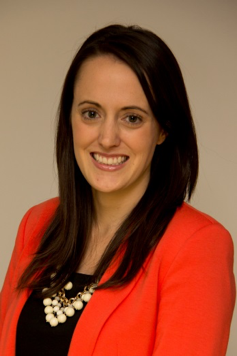 Jacklyn Tomkin
Key Account Manager, Sobeys Ontario - PepsiCo
I graduated from Wilfrid Laurier University (Go Golden Hawks!!) with a BBA in 2009. Since graduating I have remained connected to Laurier through our campus engagement team and look forward to returning to campus every year for the PepsiCo Pitch.
I began at PepsiCo in 2009 as a frontline sales representative, where I learned how to make, move and sell our products. In 2011, I transitioned to our LCL account team where I did a number of roles including sales analyst, leading our forecasting and financial reconciliation processes, and later account manager, facilitating our joint business planning. Today, I lead our Sobeys Ontario business.
Outside of work, I spend the summer on the waters of beautiful Lake Vernon at my family cottage, and the winter bundled up indoors with a good book or practicing hot yoga. I also love to travel, and have been known to hop a plane to Thailand or Europe on barely a week's notice.
Having attended the Forward Together Conference in 2014, and again in 2016 , I am thrilled to join the planning committee and work with such an incredible, inspiring group of women.