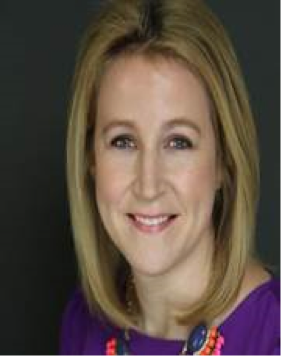 Carolyn Torbay
Associate Vice President, Store Design and Renewal - Canadian Tire Retail
A results driven, customer focused, and lifelong retailer, Carolyn Torbay has spent her career developing programs and executing business strategies to reinvent the customer experience at Canadian Tire while delivering financial growth.
In her current role, Carolyn champions the ongoing renewal of the Canadian Tire retail store environment. Her primary focus is to deliver high impact store design projects, including the overall store environment, fixtures and décor. Canadian Tire has a history of leadership as it relates to store design and concept delivery, and Carolyn's primary responsibility is to shape the vision of the in-store shopping experience for one of Canada's most iconic and beloved brands.
Prior to her current role, Carolyn ushered in a new benchmark of holiday style for Canadian Tire, as Senior Category Business Manager, Seasonal trees and décor.  The launch of the private label brand CANVAS during Christmas 2014 revitalized excellence for the Seasonal business that solidified the market leading position of the Canadian Tire Christmas program.
Carolyn is able to drive results through the ability to identify new projects and initiatives while inspiring and motivating others to deliver against the same goal.  With a keen eye to recognize talent and a desire to foster professional growth, Carolyn contributes to internal mentorship programs and various committees. She is a founding member of the Canadian Tire Retail Women's Leadership Network and a graduate of York University.