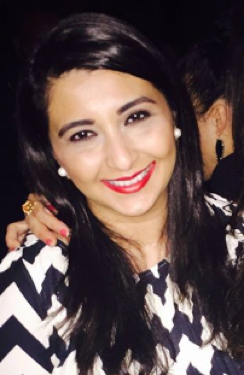 Bebul Soomro
Synchronization and Service Reliability Supply Chain Sr. Manager - Procter & Gamble Canada
EMAIL: soomro.b@pg.com
I was born and raised in Karachi, Pakistan, and moved to Canada to attend McGill University after high school. After four rigorous, memorable, wonderful years in beautiful Montreal, I graduated with a Bachelor's in Chemical Engineering in 2011. Upon graduating, I was fortunate to get hired by my 'dream company', and moved to Toronto to start an exciting new chapter working for Procter & Gamble.
I worked as the Walmart Team's Supply Chain Event Logistics Manager, after which I led the Replenishment team for our Beauty business on the Walmart Team, collaborating to launch our innovations and grow the business with our Merchandising partners. I then took over Walmart Canada Logistics Sr. Manager role, gaining valuable insight in the end the end supply chain operations. I currently am the Canada Synchronization and Service Reliability Leader, with responsibility for our Transportation and Supply Availability as well as the breakthrough projects to optimize our dollars and eliminate losses.
I am a music fan and love concerts, music festivals and discovering new music (Full disclosure, I myself am untalented and cannot play any instruments). I love traveling and discovering new cities, countries and their unique cultures; the next trip planned is Europe in March (My goal for early 2017 is to learn basic French)! My biggest passion is handbags! I have a beloved collection (my financial planner has banned me from buying anymore) and would be happy to accompany any of you ladies shopping for your next purchase My guilty pleasure is dessert, anything chocolate!
Looking forward to working together with this group of dynamic, intelligent women!