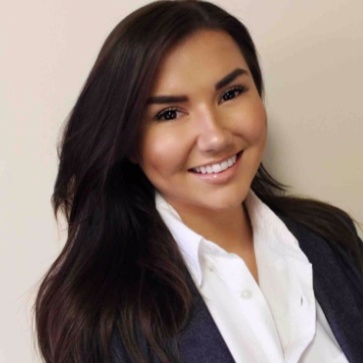 Amanda Hodgins-Babin
Account Coordinator, Amnet
EMAIL: Amanda.Hodgins-Babin@amnetgroup.com
New to the industry, I have started my career at Amnet. Amnet is the programmatic trade desk of the Dentsu Aegis Network, where real time bidding collides with strategy and data analysis to help enrich the relationships between our brands and their customers. I consider myself lucky to be a part of an innovative and agile team. I am currently assisting on Reckitt Benckiser, Marketplace Events CA/US, and any other accounts that are filtered by our team leads.
Before Amnet I was working for a women's athletic clothing wear company. Working as the Customer Relations Manager and assisting in Marketing practices. This enabled me to apply my passions of fashion, customer service and administration all in one house. I was exposed to body image amongst women in fitness and applying the sensitivity and support that empowers women to be comfortable and confident.
I take great value in my core skills that include collaboration, passion and eagerness to get involved. I believe this is what brought me to Forward Together.
In my spare time, I enjoy trying new things – whether it be food, sports, or education. I keep an active social life, follow and participate in the latest trends in fashion and beauty and most of all, really enjoy doing all of this in my favourite city, Toronto.