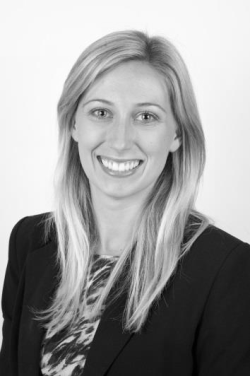 Alex Gow
Marketing Manager, Miss Vickie's - PepsiCo
EMAIL: Alexandra.gow@pepsico.com
I graduated from Western University in 2011, and then went to Queen's to complete a Masters of International Business. Not ready to leave academic life… and wanting to travel Europe… I went straight to Spain to complete a Masters of Science in Marketing Management from ESADE Business School in Barcelona.
After graduating I joined the Consumer Insights team at PepsiCo Foods, leading the insights agenda for our Emerging brands. From this role, I transitioned to the Innovation desk where I facilitated the innovation process for PepsiCo Foods and lead Quaker Canada's arm of global innovation launches. Today, I am the marketing manager on the Miss Vickie's business for Canada.
Outside of work, travel and food are my passions. I've traveled to over 30 countries in 5 different continents to date and look forward to keeping the tally growing. As for food, I try my best to get to as many restaurants and try as many new types of cuisine as possible; all recommendations welcome!
I am very excited to be part of this year's Forward Together team!!